Academia
PTV Young Talent: A key segment in our Academic Community
PTV Young Talents is a community platform for young professionals!
Here you can get to know those young professionals and students who learned and used our software solutions in their academic projects. They also participated in conferences where PTV Group is present and attended our wide range of PTV Academic Community activities & events. Thus, they are all licensed on our PTV software tools!
Are you a professional in the mobility field looking for new talents? Then, you are in the right section of the PTV Academic Community! Here we have some of the promising leaders in the discipline, who graduated from PTV, and are experts in simulation. 
Get to know them and discover their specializations beyond PTV products. 
"I believe myself a PTV Ambassador who had the support from PTV Group to find my career path while I was a student. Now, as the Product Manager for Academia and Research, I want to devote this position to promoting and creating a sense of belonging to a Community for all and each of our Young Talents around the globe.
This section within the PTV Academic Community is reserved for you, students and young professionals, to improve your opportunities to find your next professional step in the ladder of mobility and transportation, to become leaders in your field of expertise."
Marilo Martin-Gasulla, Ph.D.-Eng.
Product Manager. Academia & Research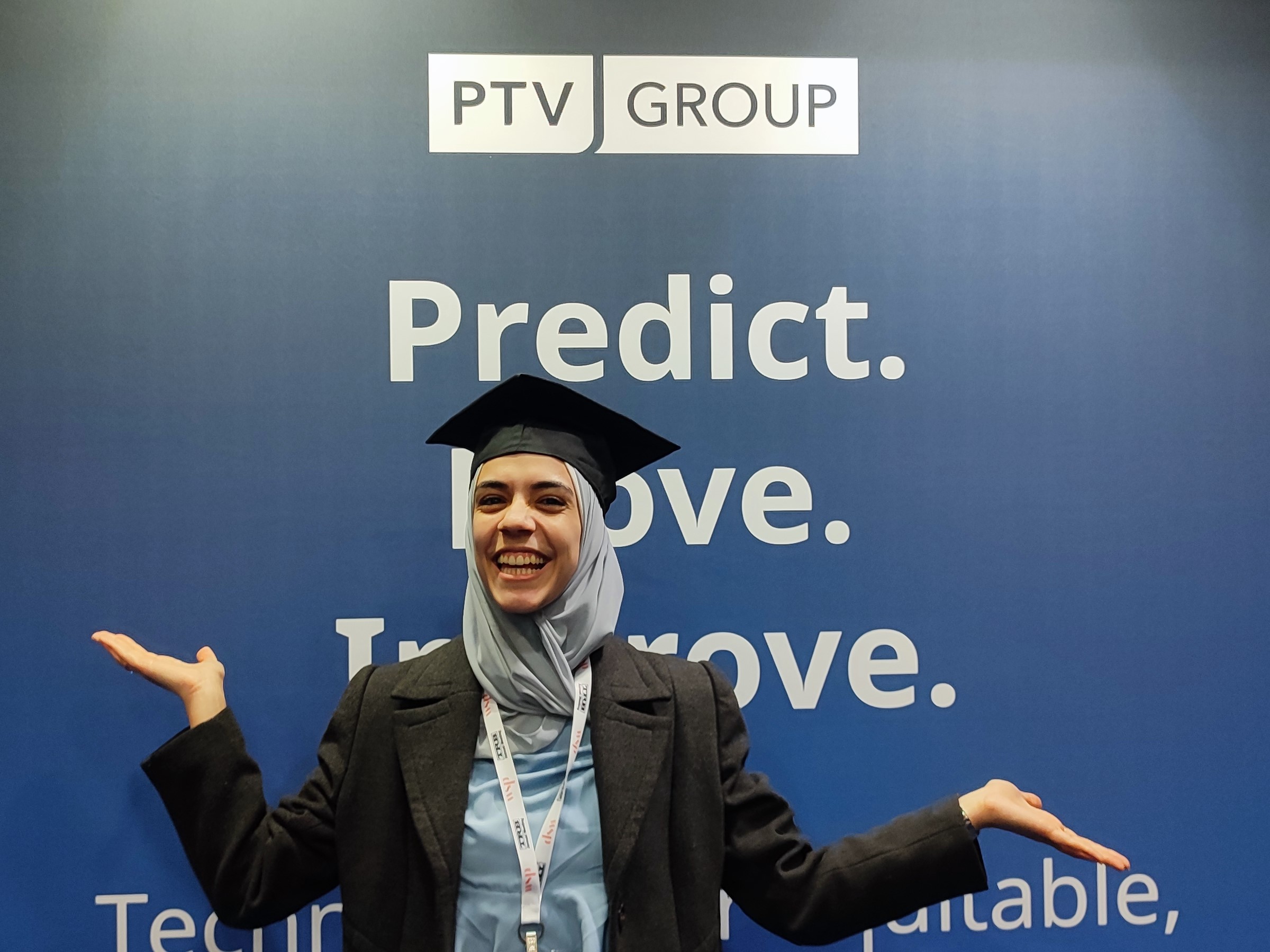 Kamar Amine      
Graduate Research Assistant @ Lehman Center for Transportation Research (LCTR)     
Ph.D. Candidate @ Florida International University     
PTV Vissim, Simulation modeling, calibration, traffic operations, traffic mobility, data analytics, clustering analysis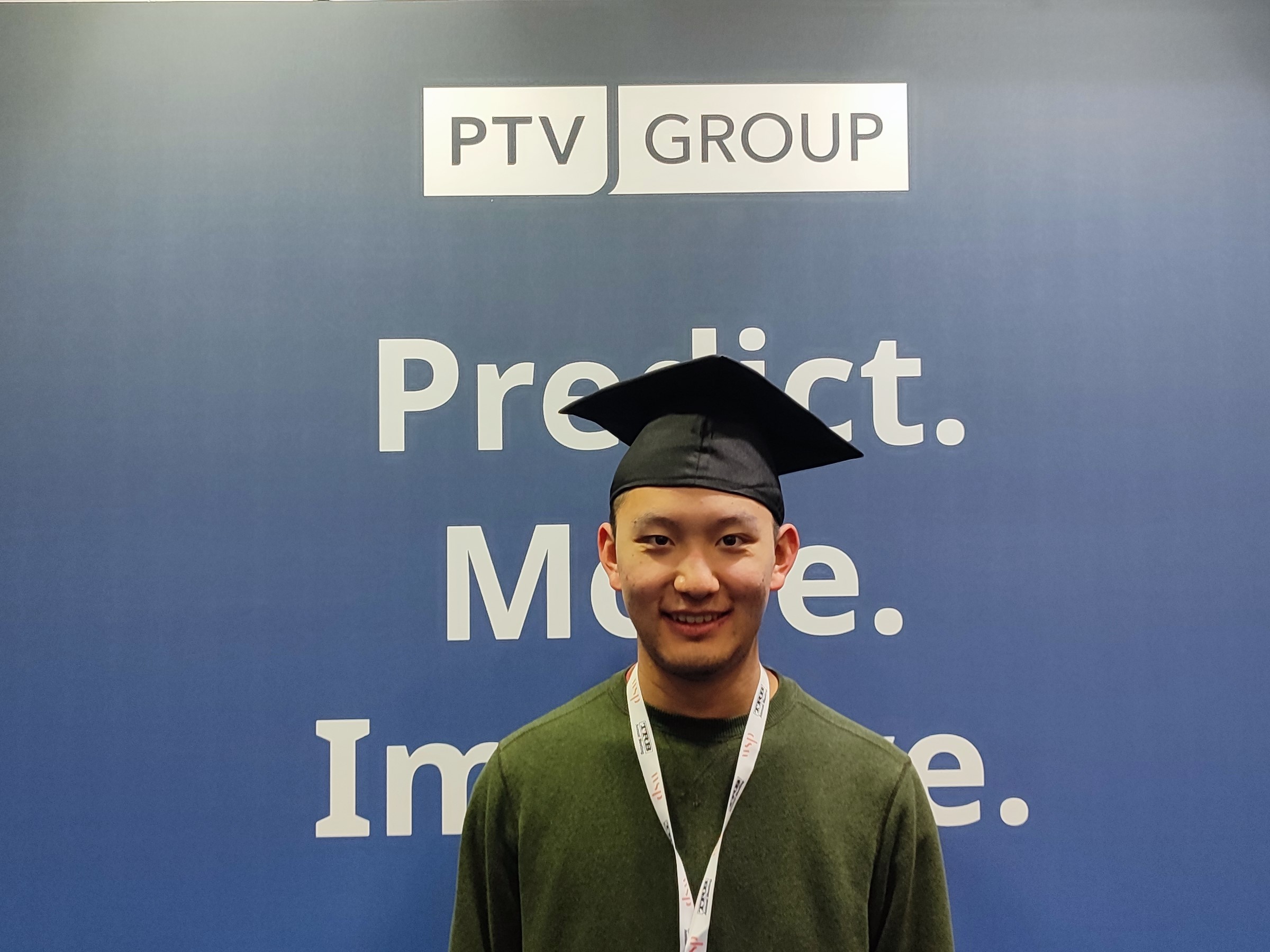 Peter Yu   
Undergraduate Research Assistant @ University of Mississippi   
Engineering Peer Educator @ University of Washington College of Engineering   
PTV Vissim, PTV Visum, PTV Vistro, Traffic operations and simulation, highway design, 3D modeling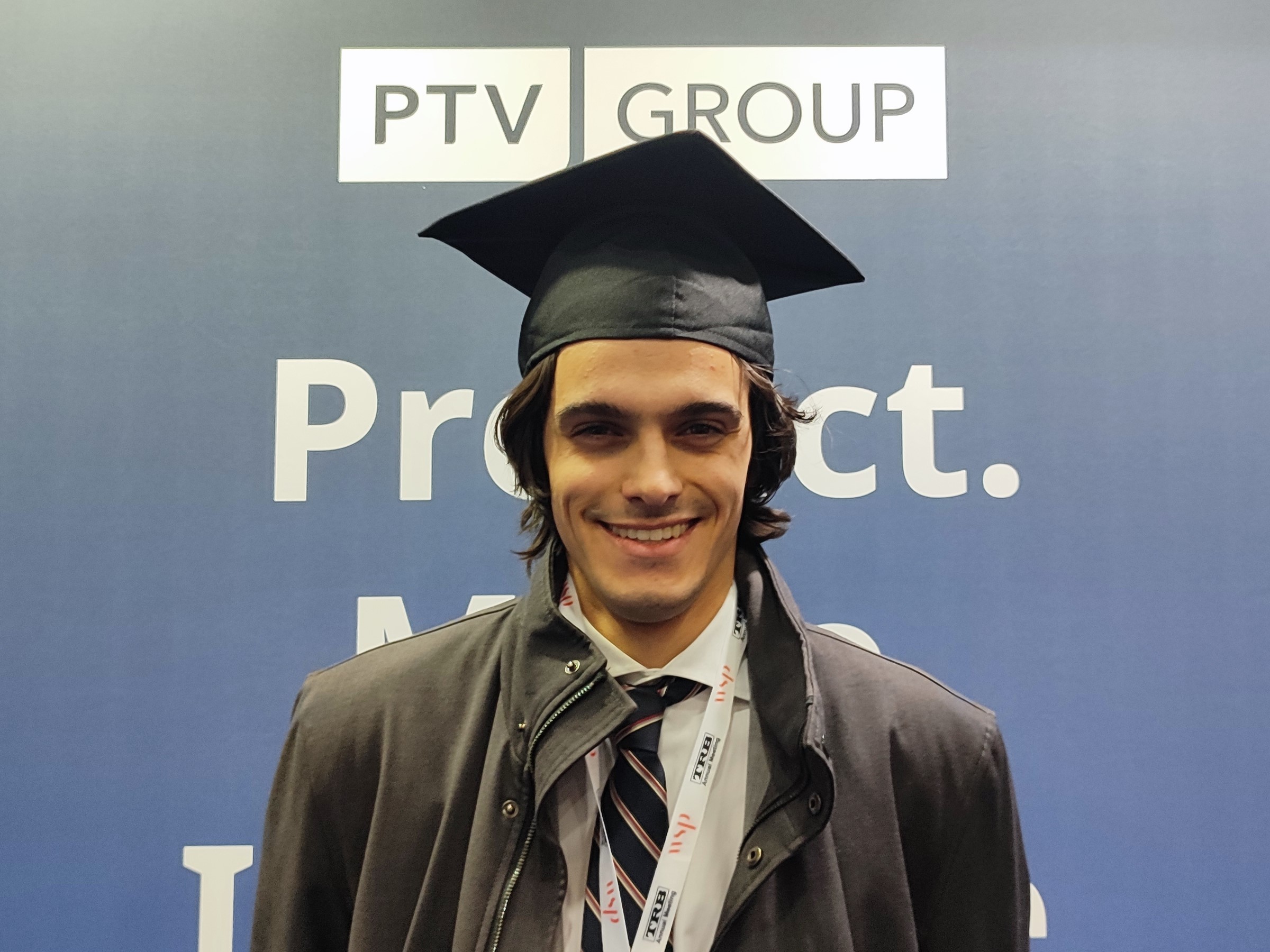 Matteo Saracco   
Graduate Research Assistant @ Georgia Institute of Technology   
PTV Vissim, transportation planning, sustainability, multimodal network modeling, GIS data analysis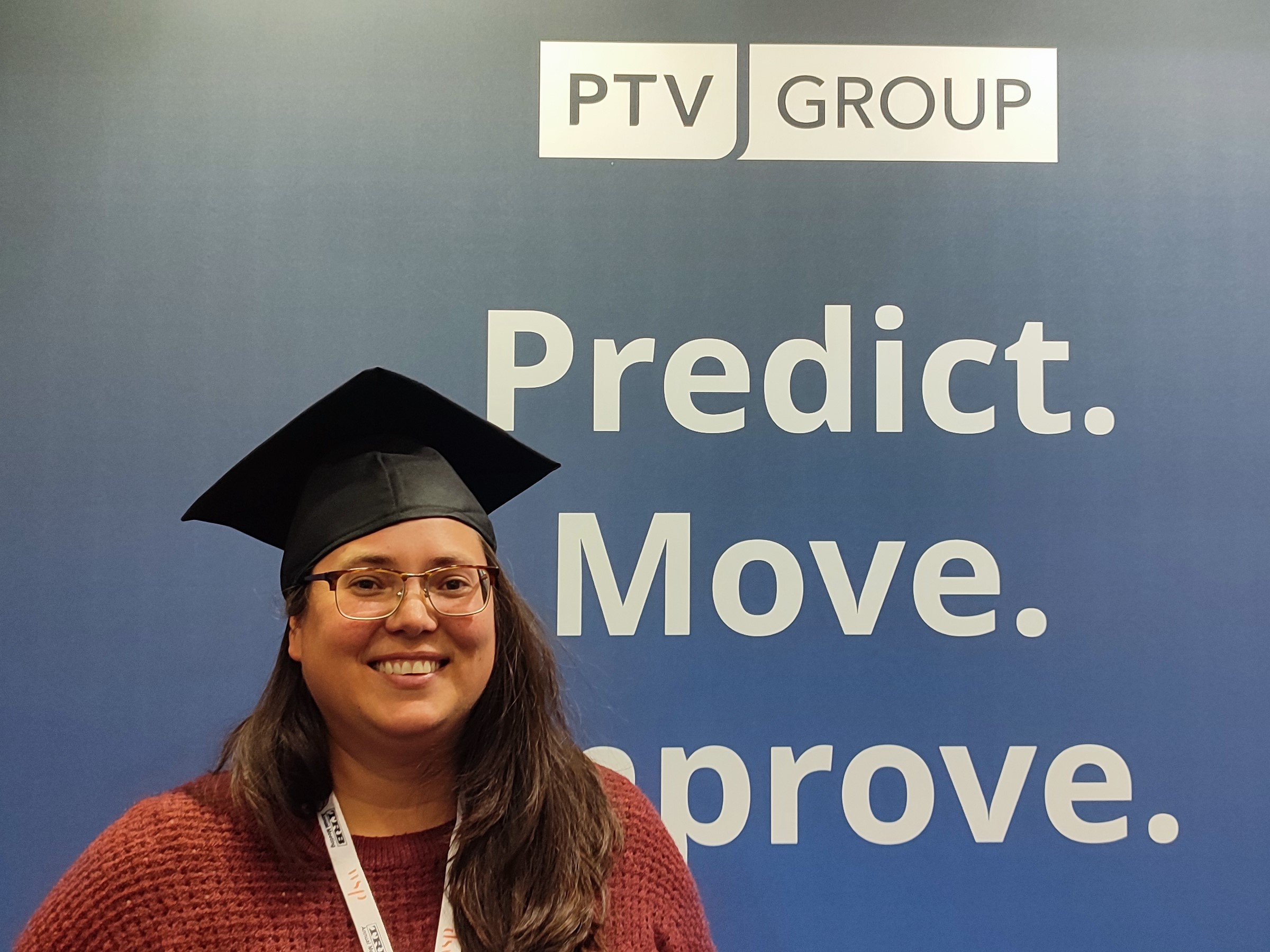 Christina Quaassdorff    
Researcher for the European Marie Curie project IRTEMS @ European Commission    
Postdoctoral Researcher @ Technical University of Madrid    
PTV Vissim, traffic simulation, environmental engineering, air quality, emission estimation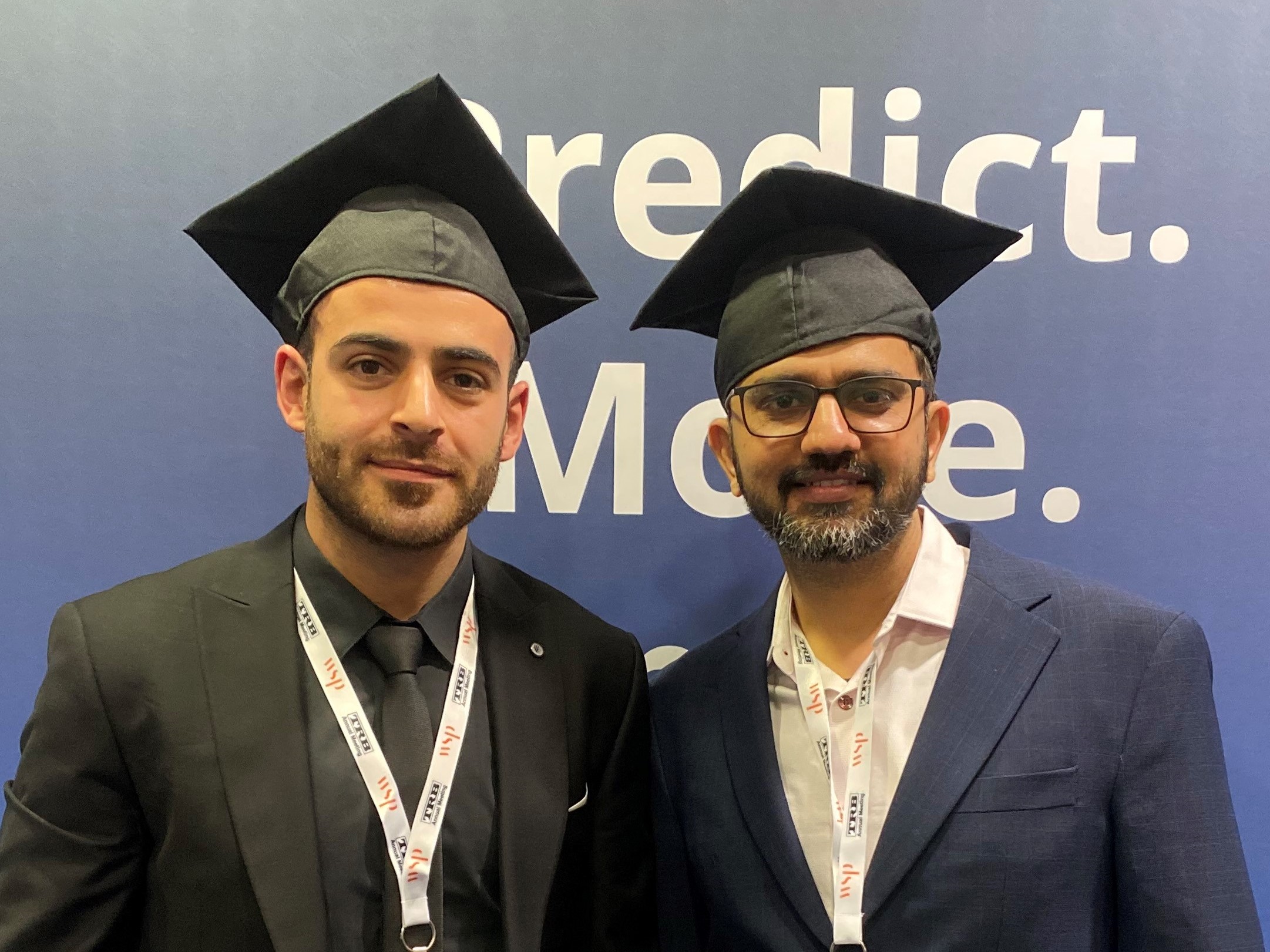 Hüseyin Ayan & Kuldeep Kavta   
Ph.D. Candidate @ Newcastle University & Postdoc Researcher @ TU Delft   
Hüseyin: Public Transportation, metro, light rail transit, choice modeling, travel behavior   
Kuldeep: Travel behavior modeling, sustainable transportation, transport policy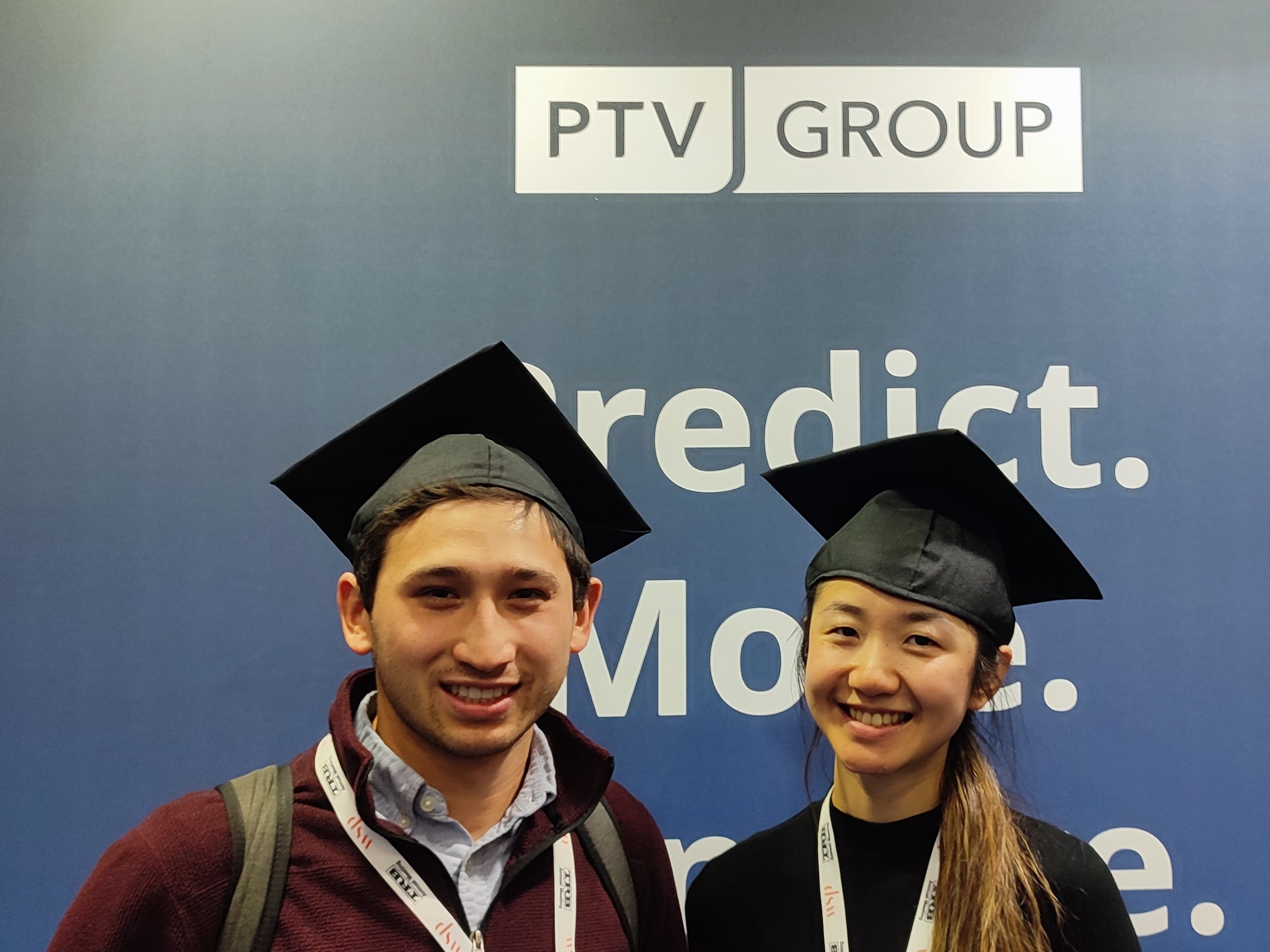 Scott Young & Winnie Zhuang   
Master's students @ University of California, Berkeley   
Scott: intelligent transportation systems, PTV Vissim, traffic impact analysis   
Winnie: airports, parking, toll booths, complete streets, pedestrians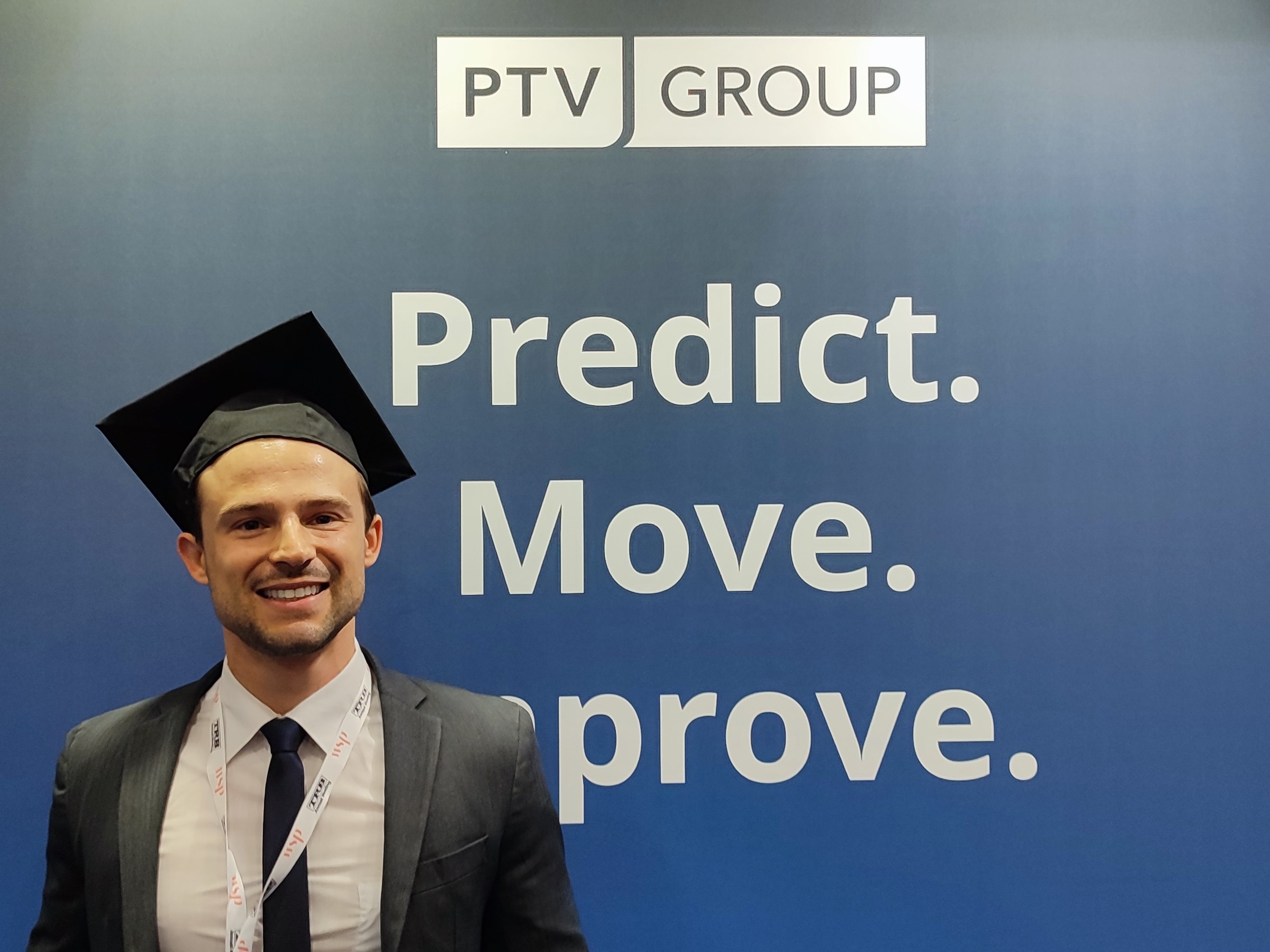 Renan Favero   
Research Assistant @ University of Florida   
Traffic Operations, Microsimulation, Autonomous Vehicles, Car-following Models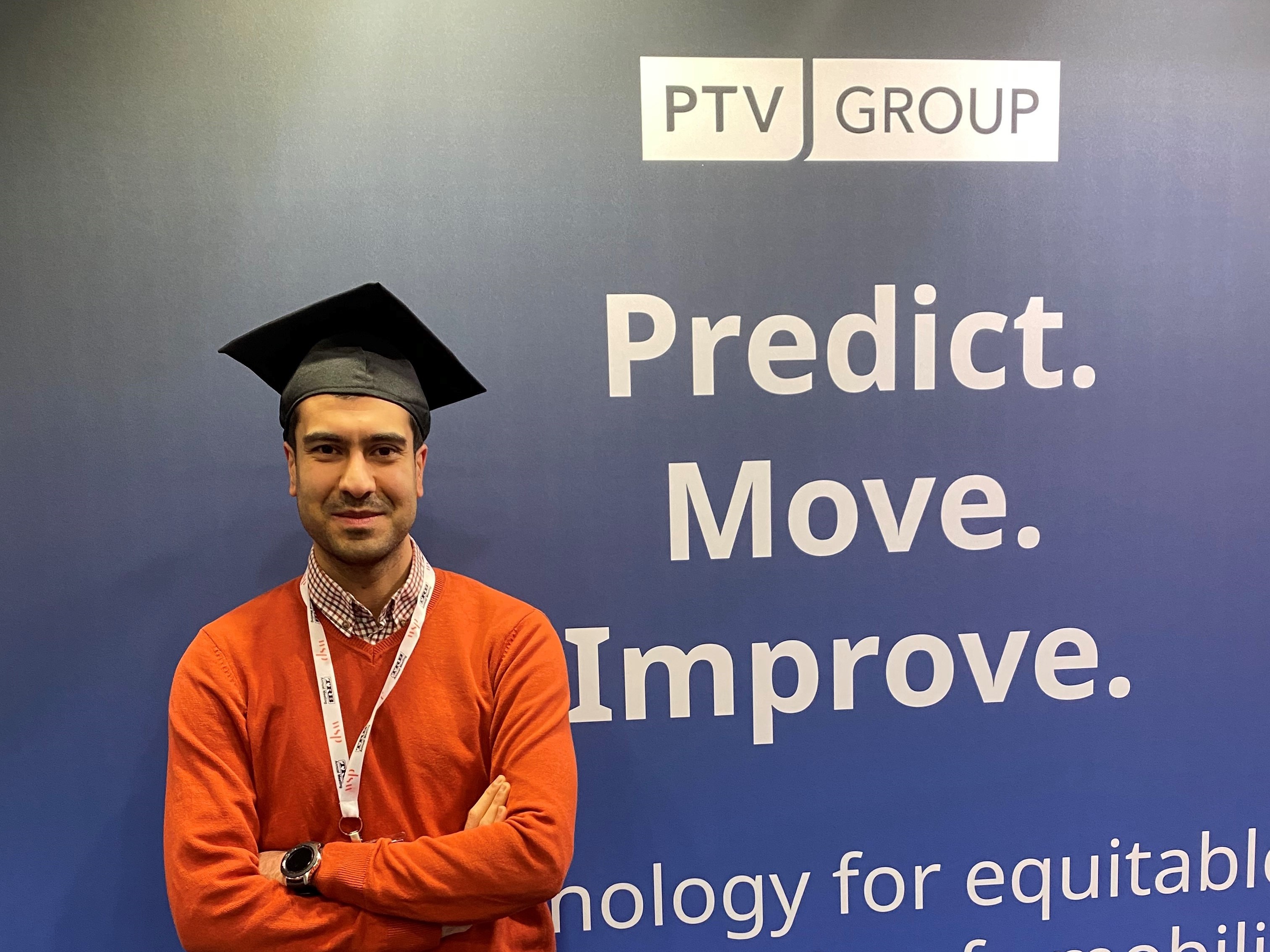 Hossein Tavana  
Graduated from Ulster University in Fire Safety Engineering  
Crowd Dynamics, Pedestrian Simulation, Evacuation Modelling, Fire Safety Engineering, Transportation Modelling
Antonio Pascale   
Ph.D. Student @ Universidade de Aveiro    
Road Traffic Noise Models; Noise Emission Models; Vehicle Nose-Specific Power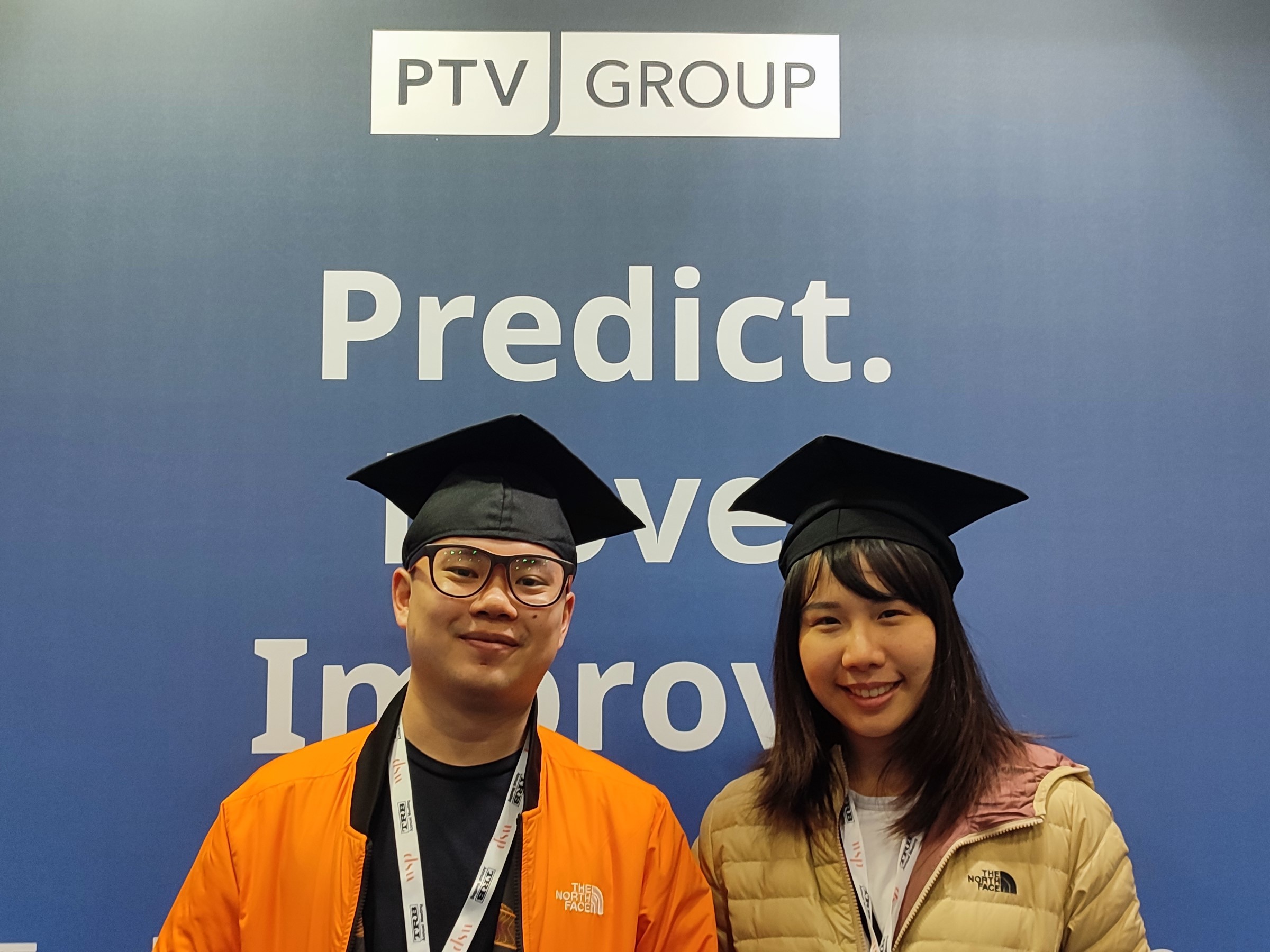 Wattana Laosinwattana & Nattakarn Surangsrirout  
Ph.D. Students & Research Assistants @ Florida International University  
Data Analysis, Traffic Engineering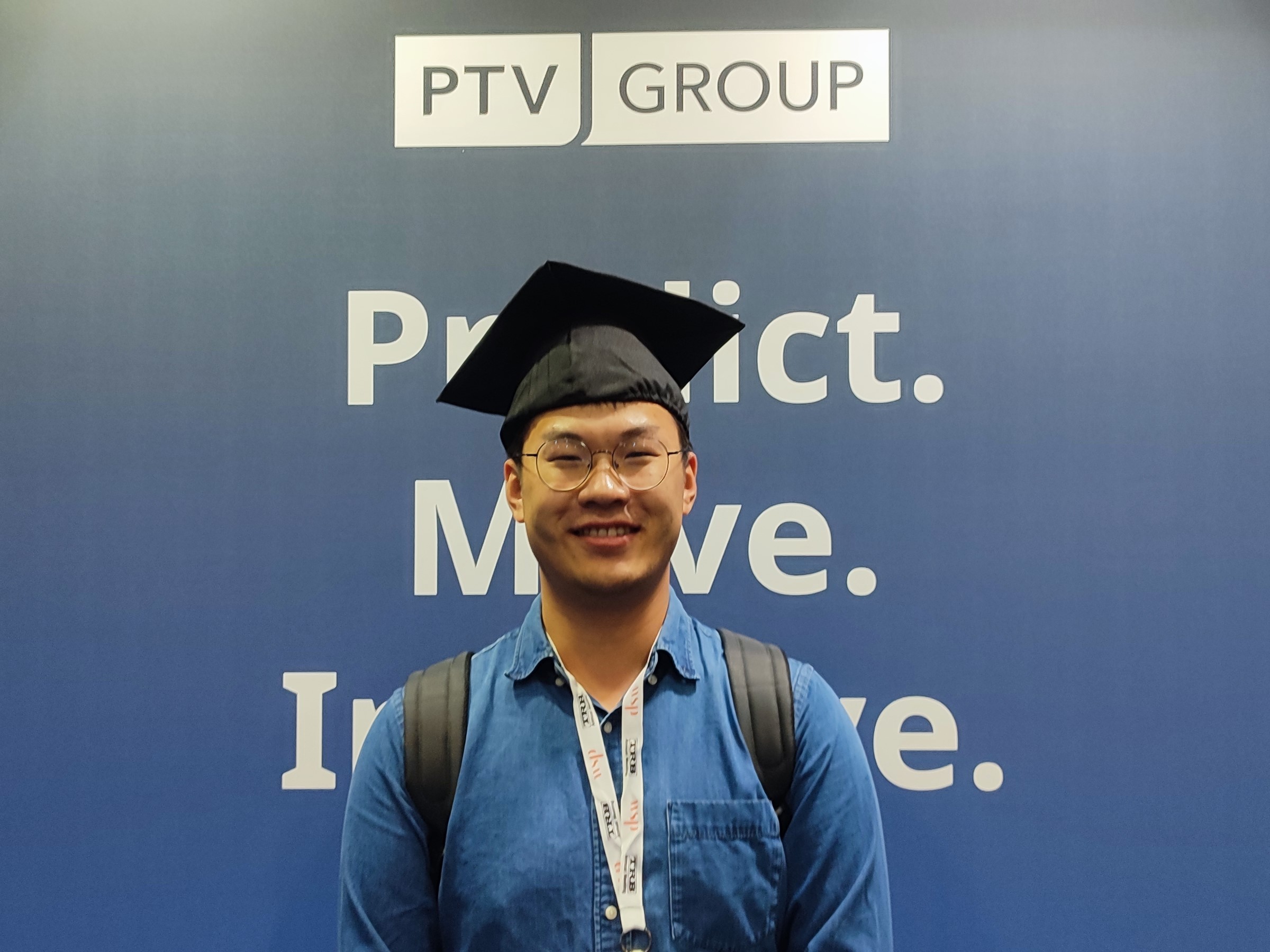 Dong Nian    
Ph.D. Student @ University of Cincinnati     
Traffic Safety, Traffic Control, Data Analysis, Connected and Automated Vehicles (CAVs)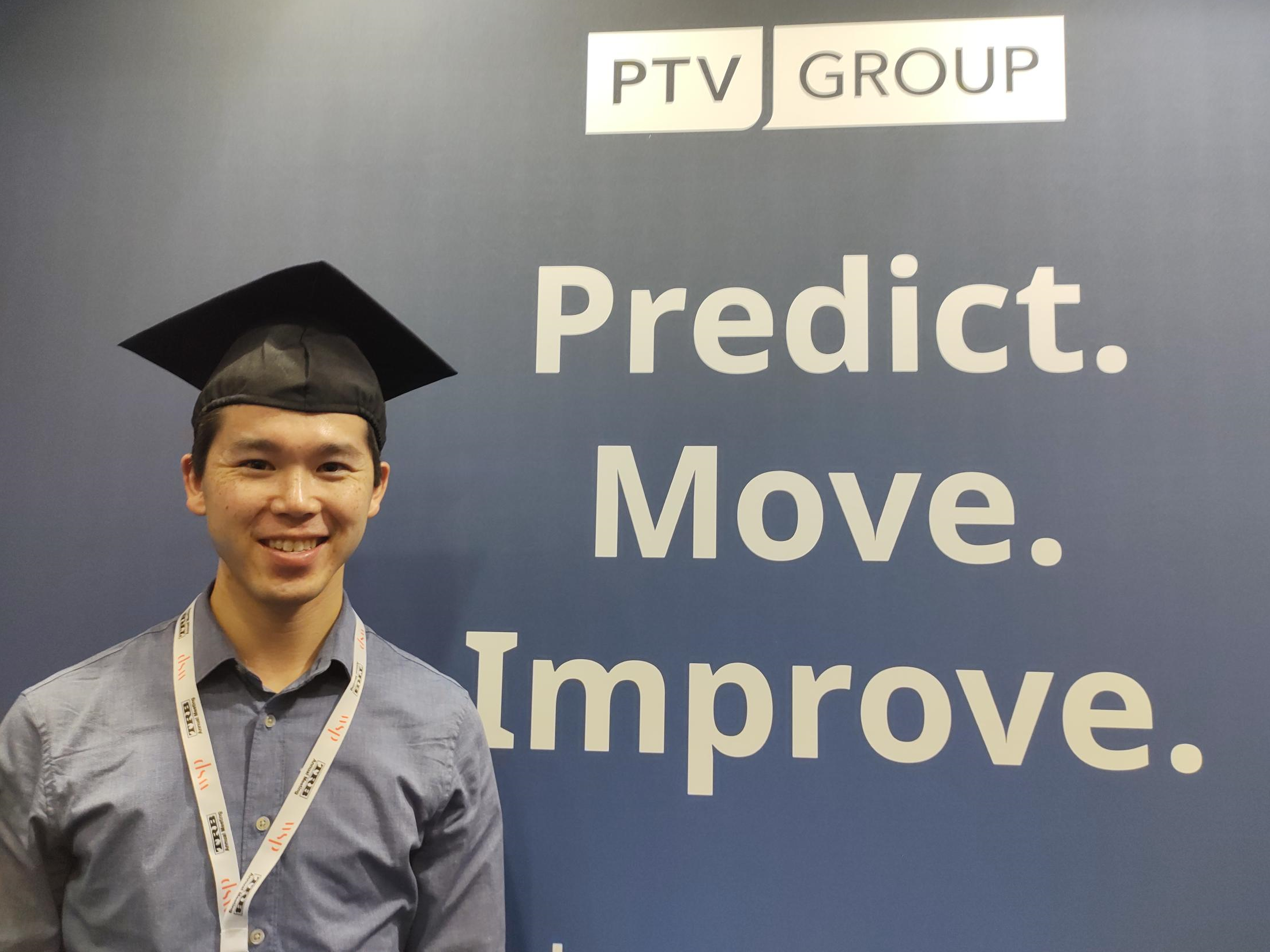 James Umphress 
Master's student @ Oregon State University      
Transportation Engineering, Roadway Design, Materials Engineering, Concrete Design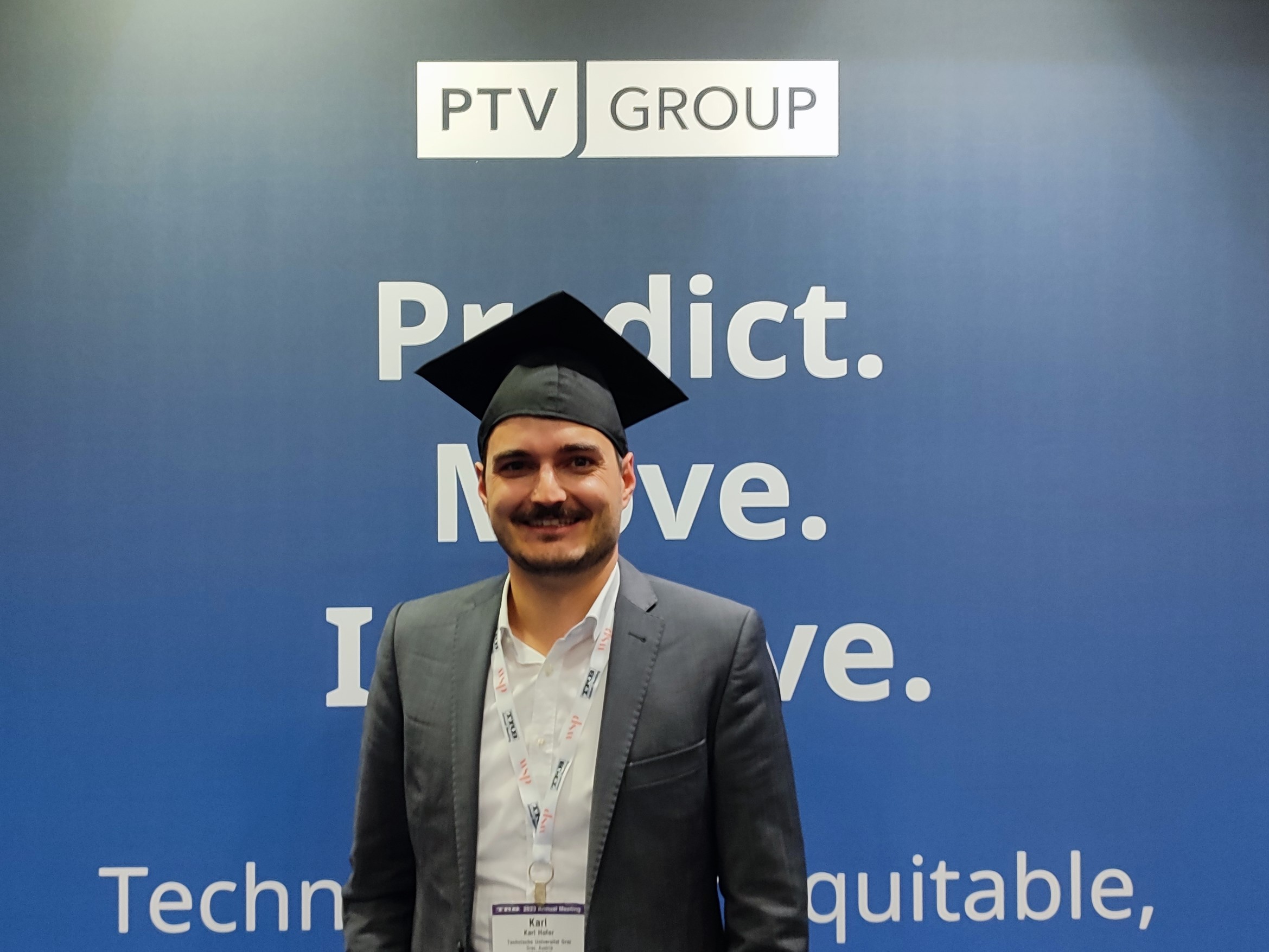 Karl Hofer   
Project Assistant @ Technische Universitat Graz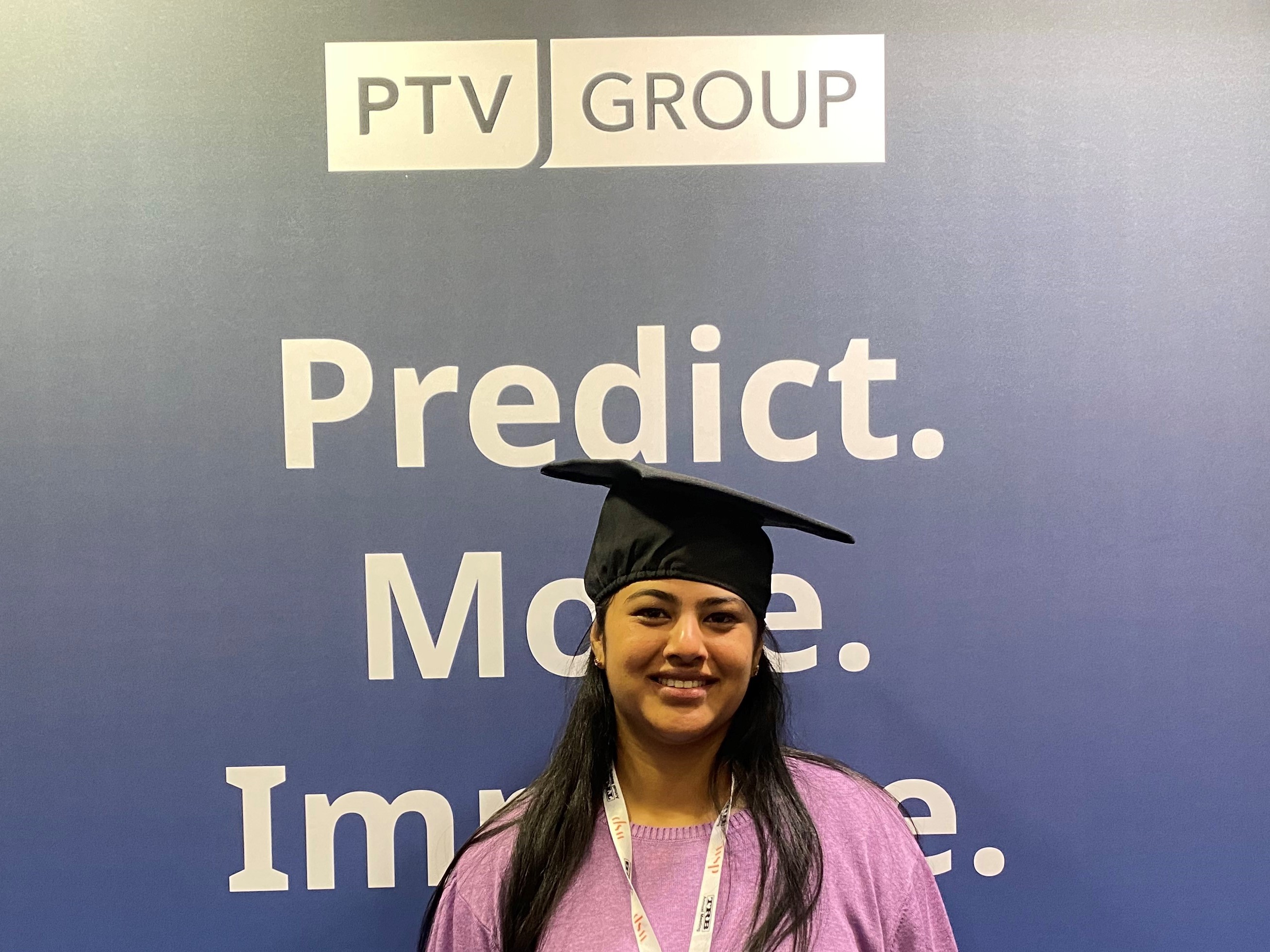 Helen Thomas 
Student @ Indian Institute of Science (IISc)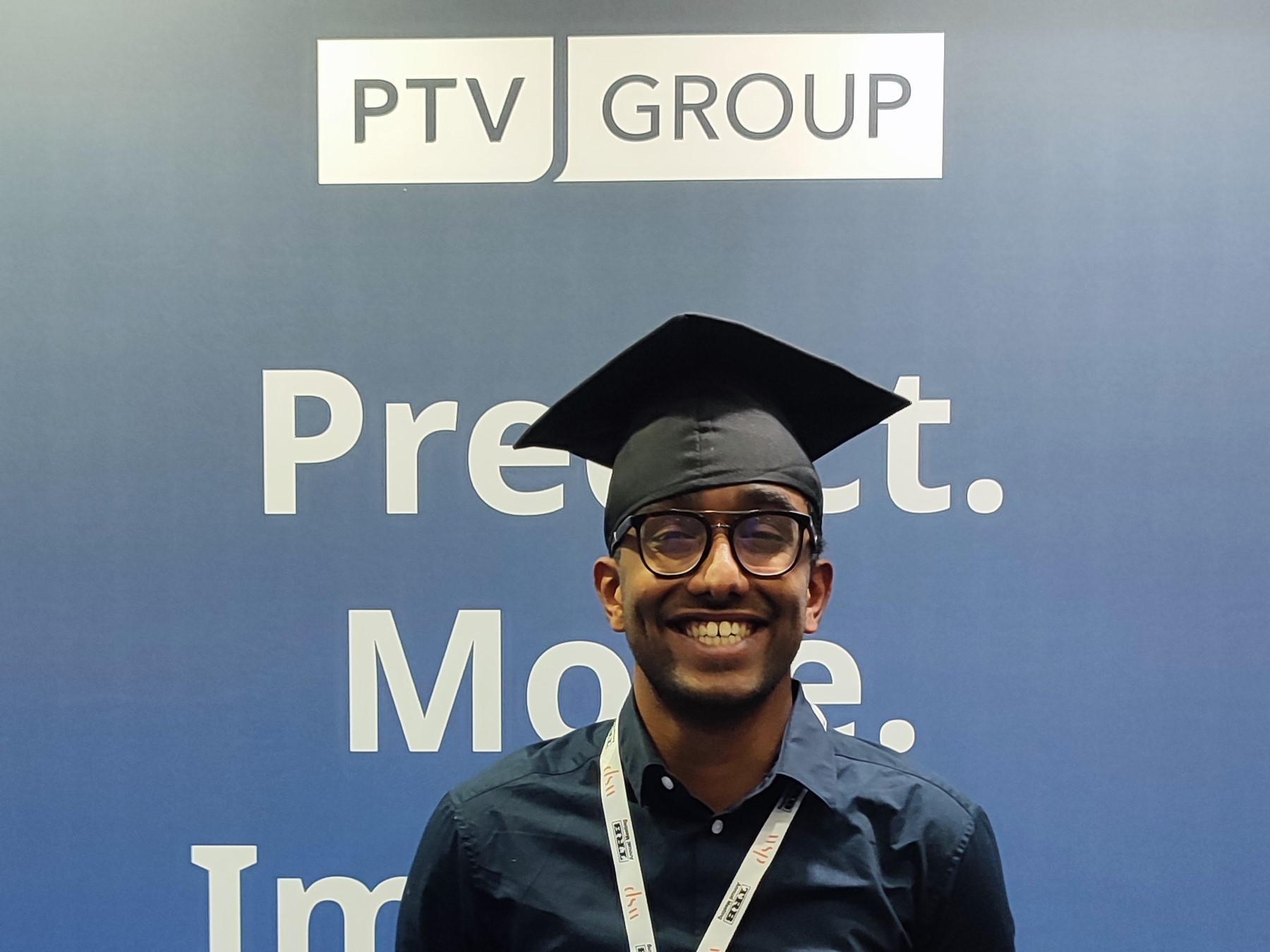 Gopi Nair Suresh Kumar 
@ Georgia Institute of Technology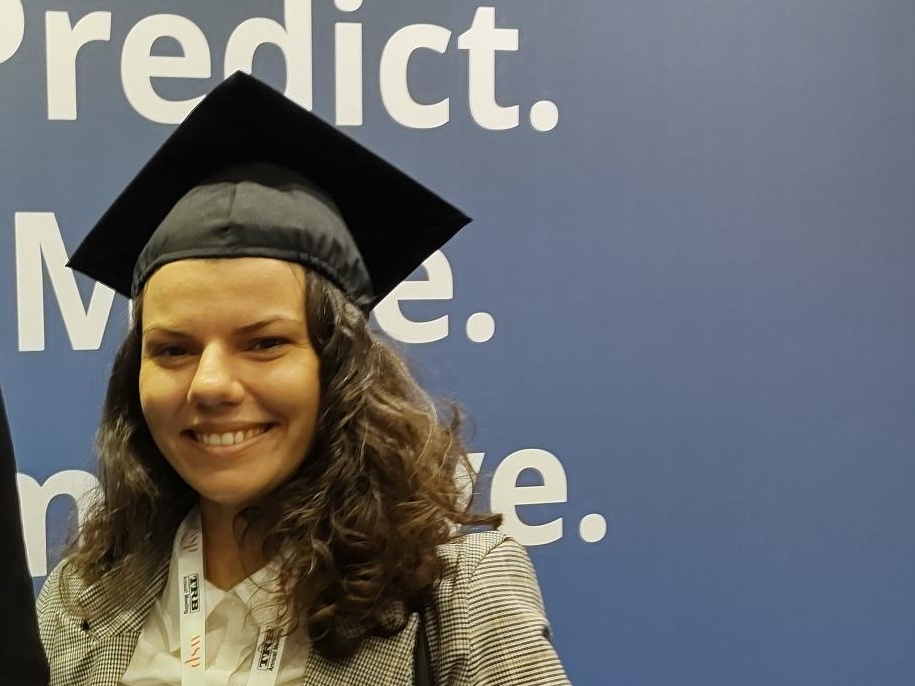 Slavica Gavric  
Graduate Research Assistant @ University of Pittsburgh      
Machine Learning, Adaptive Traffic Control, Traffic Signals, Urban Air Mobility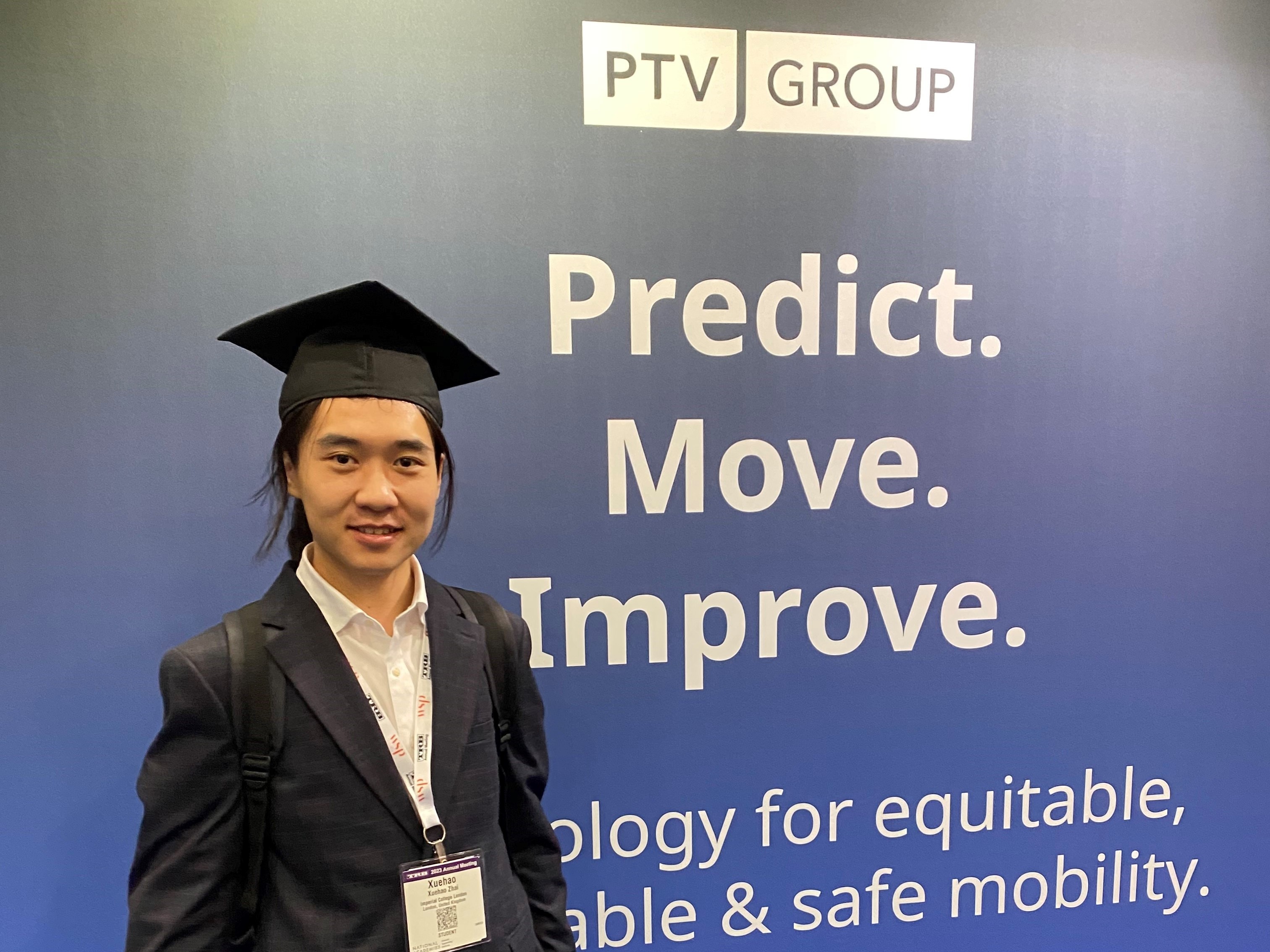 Xuehao (Jason) Zhai  
Ph.D. Candidate @ Imperial College of London      
Explainable AI, Traffic Anomaly Detection, Traffic Signal Simulation, GIS 
Become a PTV Young Talent
As a student or young professional, there are several ways to become a PTV Young Talent member: