Public transport ridership: Adopting service to demand
Challenges of planning ridership in public transport
Efficient planning of public transport ridership means offering a good quality of service at minimum costs for the operators. Doing this involves several challenges. 
As cities worldwide grow, public transport ridership in urban areas breaks records every year. In the meantime, rural areas become less populated and their residents age – leading to reduced demand for public transit.  
To provide an efficient service under these conditions, public transport planners and operators must adapt. On the one hand, they must cope with crowding of urban transport services, by adapting timetables, vehicles, and infrastructure. On the other hand, in rural areas they need to introduce demand-responsive transport services to replace costly feeders and lines which are hardly used.  
Managing ridership in public transport
To overcome these challenges, many public transport operators are becoming mobility providers. That means they not only operate buses, trams, and trains – but also offer other modes such as shared bicycles and cooperation with ride sharing services. This broadening of services requires good planning. 
Managing public transport ridership also means paying attention to the crowding of services. Crowding affects the quality of service and is also a safety issue. This must be considered during planning of services and infrastructure. 
PTV Visum features to predict and plan ridership
PTV Visum software offers public transport planners several features that help to adapt service to ridership: 
Ridership features for mobility providers
As more public transport operators extend their traditional line-based services to micro-mobility, they build mobility hubs, where passengers can rent vehicles to travel the last mile. To address this, PTV Visum comes with a timetable-based PT assignment which can be extended to vehicle sharing (bike, e-scooter, or car sharing) or ride sharing. Users of PTV Visum can model such services and compare accessibility and ridership with conventional feeder services.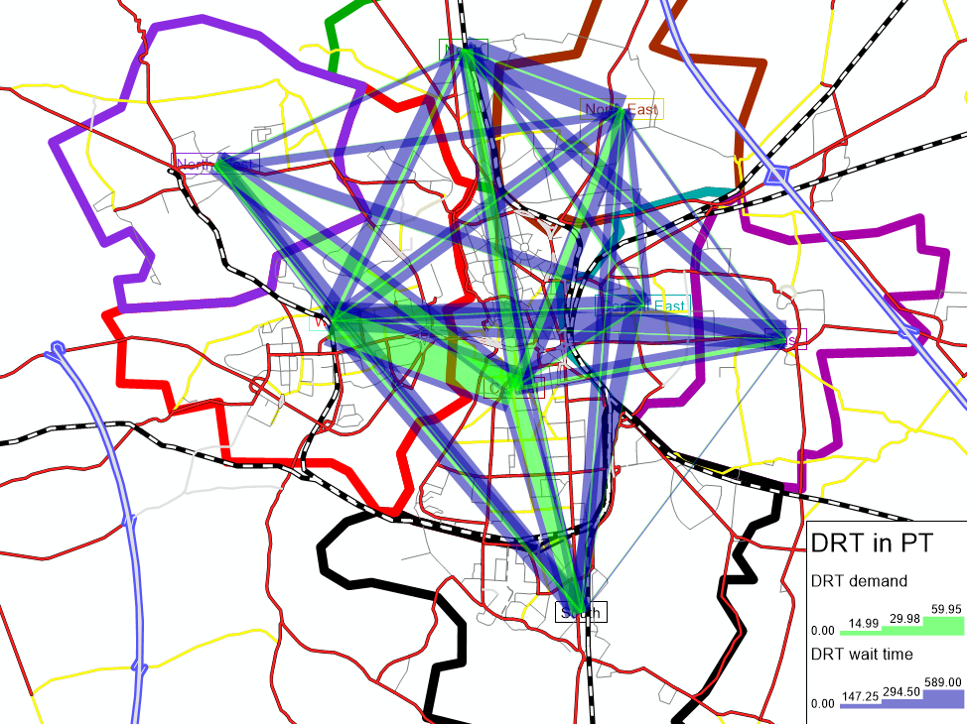 Modeling ride sharing services helps to evaluate their effectiveness. Users of PTV Visum can match operator service announcements and fleet sizes to the potential demand in a built-in dispatcher to model and assess passenger trips and operator effort.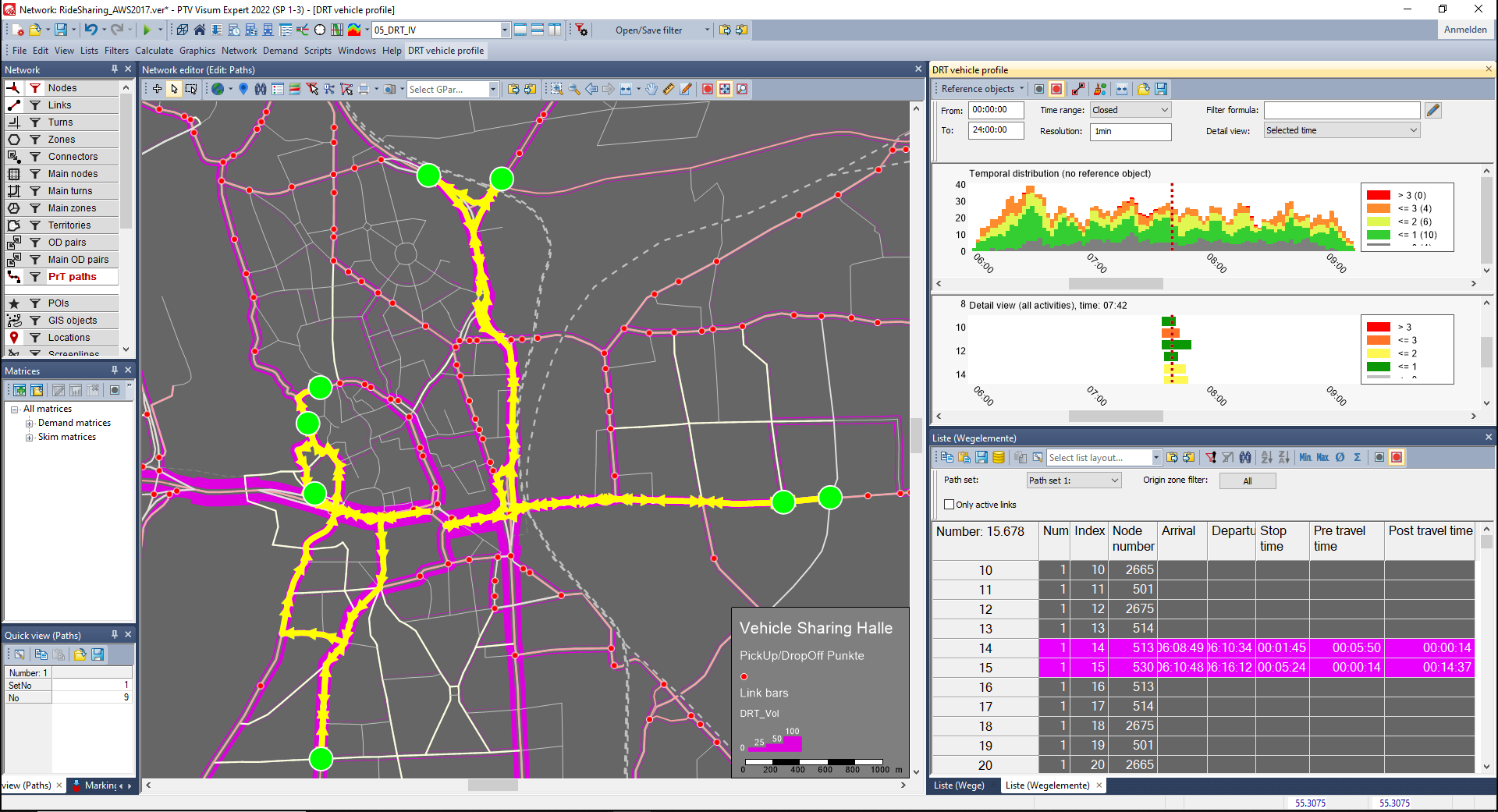 Considering Crowding
Crowded vehicles and stations are unpleasant for passengers and may even be a safety risk. Therefore, PTV Visum can consider crowding in vehicles to show the effect of decreasing comfort. When vehicles are so crowded that passengers can no longer board at the stops, PTV Visum calculates an alternative route and the resulting delays for the entire trip.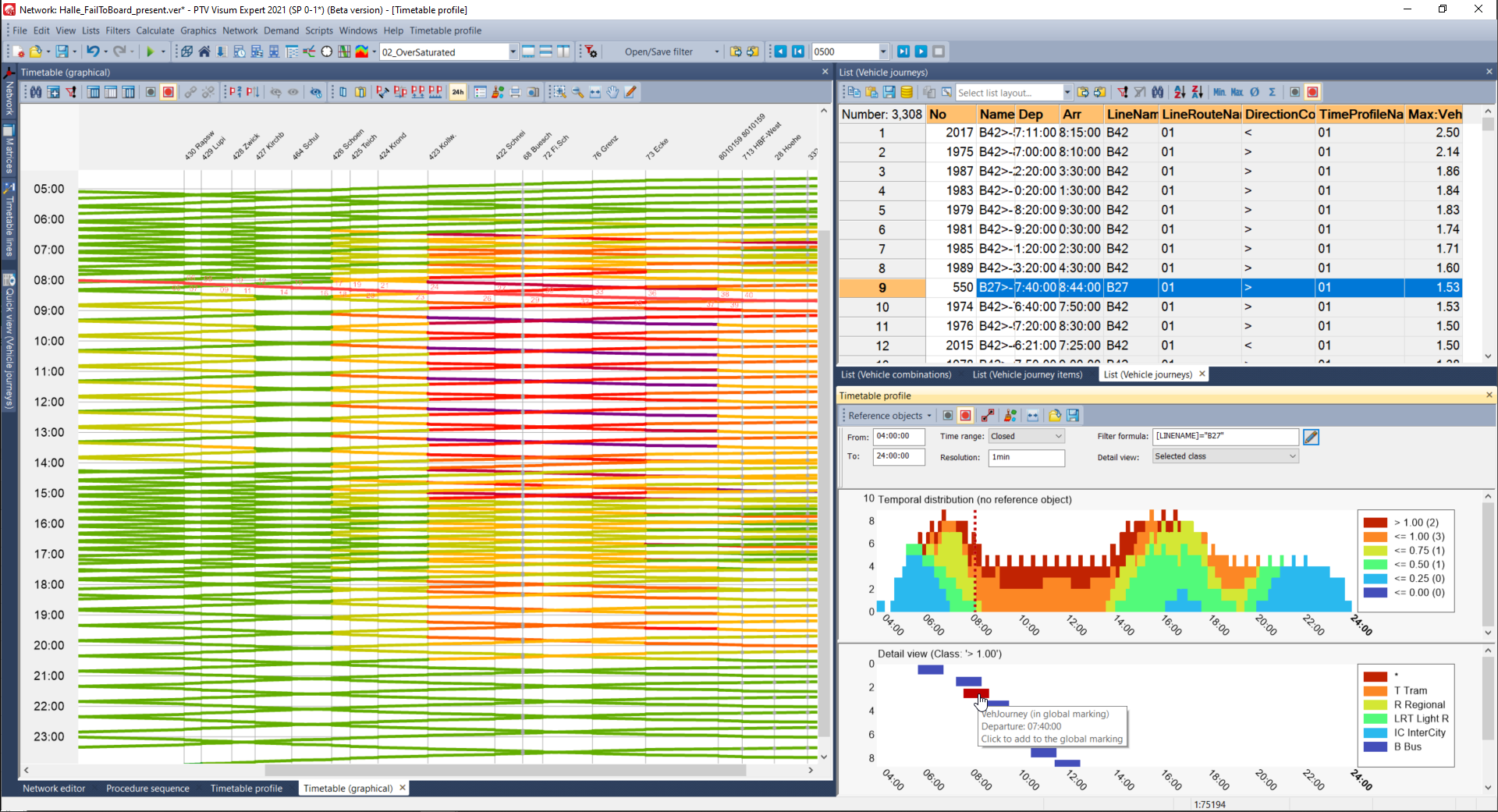 Station capacity analysis
Many public transport stations were built long ago and designed for different demand levels. To ensure efficient future passenger flow and compliance with fire codes, planners must review the layout of stations. In simplified flow models, such investigations can be estimated with PTV Visum. For detailed simulations and analyses, PTV Viswalk software can be used.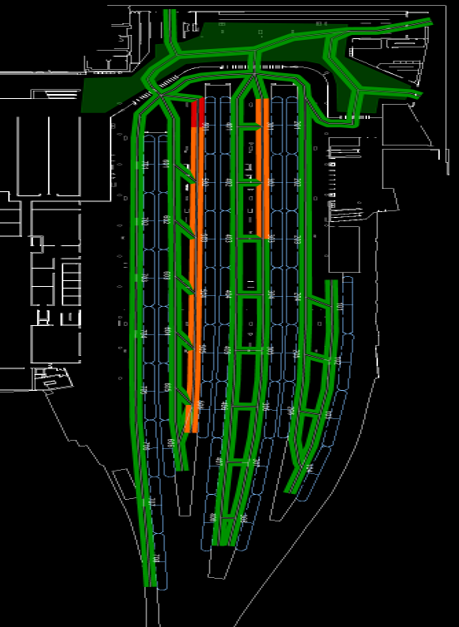 Check-in and check-out data
Ticket data can be used to assess the current utilization of the system. Established eTicket systems are particularly suitable for this purpose. PTV Visum can import this data, validate it against the current timetable and apply it to the traffic model. The result is visualizations and analyses of current traffic volumes in the network.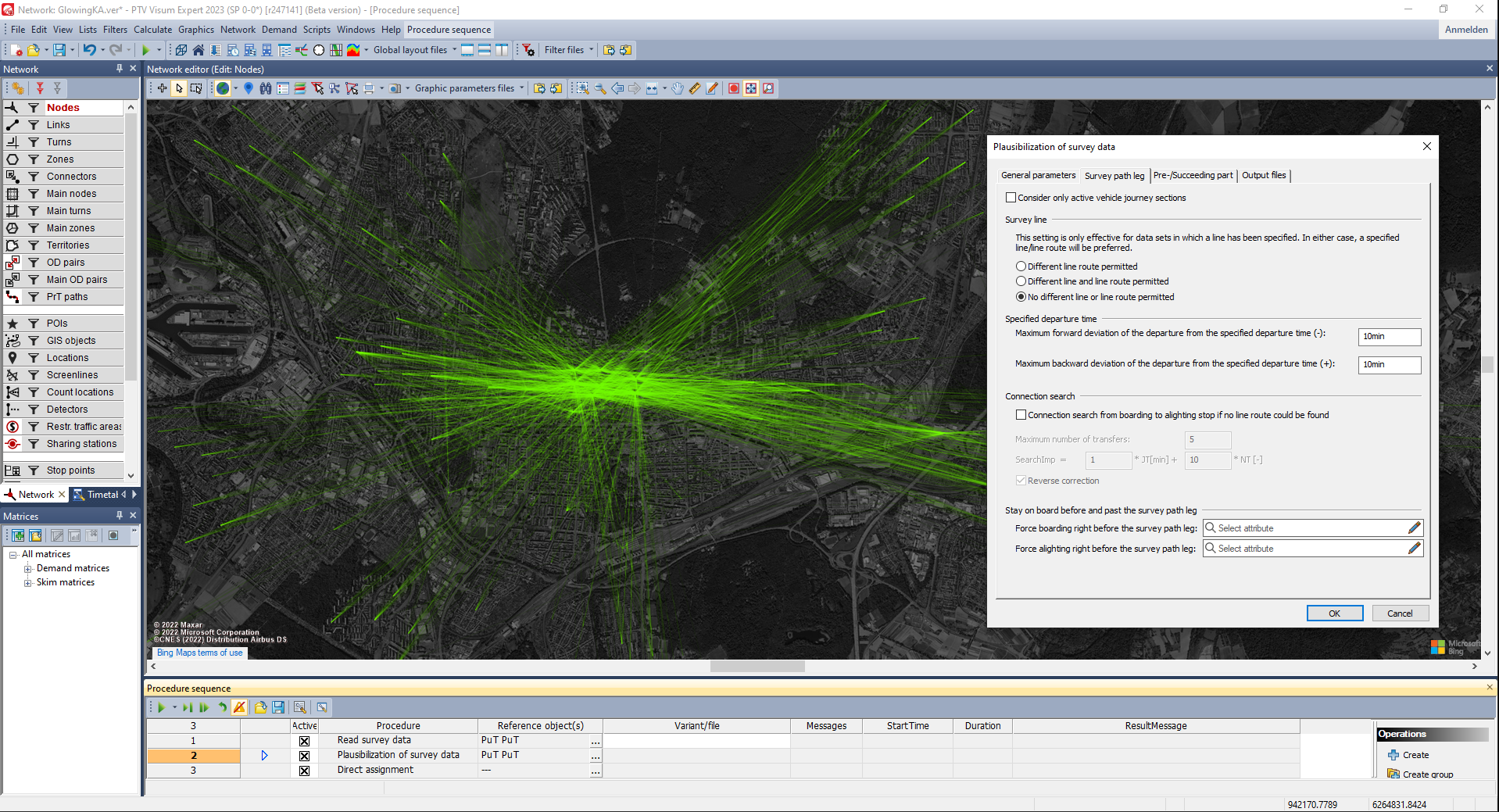 Looking for a software to manage public transport ridership?
Get your free demo version of PTV Visum - the world's leading transport planning software - or get in touch with our experts.