ITS World Congress 2023: PTV showcases innovative and integrated technology for a smart & sustainable mobility
New cost-effective and hassle-free solution for real-time traffic management: PTV Flows
Dedicated panels and presentations within the congress program
Company's experts available for meetings at the booth #BC01
Karlsruhe 05 October 2023. As part of Umovity, PTV Group will be at ITS World Congress 2023 in Suzhou, China, with primary focus on real-time traffic management and the smart use of data. From October 16 to 20, the market leader for mobility software will present its innovative and integrated technology for real-time data analysis, visualization, modelling, and simulation. These cutting-edge solutions empower cities and traffic planners to plan mobility for a better future.
At the Umovity booth #BC01 visitors will gain insights into the next generation of traffic management, designed to enhance traffic flow, increase capacity, and bolster road safety and sustainability. Alongside PTV Optima, PTV's flagship product successfully deployed in cities such as Taichung, Vienna, and Rome, the software provider will introduce PTV Flows. The new, cost-effective cloud tool can visualize incidents in the road network and forecast unexpected congestion up to 2 hours in advance without access to advanced traffic management infrastructures or detectors.
Among PTV's showcase items at the congress, attendees can explore PTV Vissim, the world's foremost multimodal traffic simulation software. Trusted by traffic planners and engineers around the globe, it also plays a pivotal role in virtual testing and microscopic traffic simulation in the automotive sector. This includes critical tasks like Advanced Driver Assistance Systems (ADAS) testing and the development of connected and autonomous vehicle (CAV) technologies.
Noteworthy PTV experts in the ITS World Congress Program:
Christian U. Haas, CEO of PTV Group and Econolite, will moderate the panel titled "Intelligent infrastructure, moving to a larger scale" (October 17 at 11 a.m., Room 1). The executive session will address the advantages of taking a "moon-shot" approach to intelligent infrastructure deployment using large-scale coordinated investments, focused on the achievement of bold goals.
On October 17 at 16:00 p.m. in Room 1, Dr. Matthias Pfriem, Senior Product Manager for PTV Vissim, will delve into the topic of decarbonizing public transport fleets and promoting decarbonization through innovative ITS tools, including Mobility as a Service (MaaS).
Luca Paone, Principal Product Manager for mobility network management solutions at PTV, will speak in two presentations. His panel session, scheduled for October 18 at 11:00 a.m., will focus on "Using Artificial Intelligence to Improve Operations and Security of Our Transportation System." Furthermore, his technical paper presentation on October 19 at 4 p.m. (Session TS35 - Next Generation Traffic Management) will center on PTV Flows in the session "Scalable Data-Driven Predictive Traffic Management Solutions."
The special interest session titled "How Microsimulation Can Help to Foresee and Optimize the Impact of CAV on Urban Traffic" (October 20, 2 p.m.) will bring together Yoshiaki Irie Toyota Motor Corporation, Jia Hu, Tongji University, Matthias Pfriem, PTV Group.
For more information, please visit: https://lp.ptvgroup.com/en/its-world-congress-2023.
To schedule a meeting or interview with one of PTV's experts during the ITS World Congress, kindly reach out to Stefanie Schmidt at stefanie.schmidt@ptgroup.com.
PTV. Empowering Mobility as part of Umovity.
PTV Group is a leading global software company for traffic planning, simulation, and real-time management. With more than 40 years of experience in the field of mobility, the Germany-based company provides software products based on proprietary algorithms ranging from microscopic and macroscopic modeling and simulation of traffic to real-time traffic management, benefiting more than 2,500 cities and municipalities. Bridgepoint acquired a majority stake in the company in January 2022 in order to further accelerate its growth together with shareholder Porsche Automobil Holding SE. Since 2023 PTV Group and Econolite are united under the brand Umovity.
Umovity (PTV Group  & Econolite). Mobility for Humanity.
Umovity is a global market leader for end-to-end traffic management and transportation technology that takes a holistic approach to provide safer, smarter, and more sustainable Mobility for Humanity. Uniting the best-in-class solutions for intelligent traffic management systems, cloud-based adaptive traffic control, real-time traffic management software, controllers, cabinets, and sensor products by Econolite, and simulation and predictive modeling software by PTV, Umovity enables innovators and decision-makers in politics, municipalities, and industry to shape smart and livable communities, multimodal mobility, as well as Connected and Autonomous Vehicles (CAV). For more information, visit www.umovity.com.
Media Assets
Image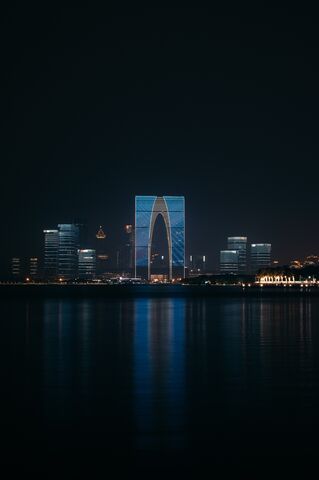 PTV Group with be at ITS World Congress 2023 in Suzhou, China, from October 16 to 20.