Event
PTV Rail Summit
Frankfurt am Main, Germany
October 10 - 11, 2023
Together, we bring rail on track.
Join the movement.
We want to empower you to transform rail for the better. That's why we love to inspire, challenge, and connect with Europe's most important players in the rail industry and beyond. Be part of the PTV Rail Summit 2023 – a dedicated event on railway uniting decision-makers, planners and doers from all across Europe that form an alliance to expand the role of mobility on tracks.
Why you should not miss it for the world
United at the PTV Rail Summit
In the realm of railways, advocates and leaders from various domains unite with a common purpose: bringing the best mobility possible to people and goods nationally and across borders. This harmonious convergence forms the distinctive collaborative spirit that characterizes the Rail Summit 2023.
Spark a fire to generate a rail metamorphosis
Above all, this is the platform for the collective dissemination of indispensable insights: the acquired wisdom about effective strategies and challenges to catalyze transformative shifts in rail. Depart equipped with an essential understanding to expedite the process of metamorphosis within your rail network. Our international experts don't just talk about visions, but show concrete approaches and actions, like modelling rail traffic across borders and scenarios to triple high-speed rail traffic by 2050 with a Metropolitan Network.
More than a vision. It's commitment!
Can rail mobility bring sustainability, accessibility and efficiency to mobility? Absolutely YES! How? By building synergies at the Rail Summit to jointly tackle the strategy and tactics to achieve the Green Deal - that's a deal.
The speakers
Join the PTV Rail Summit 2023
Reserve your spot now and join the rail revolution.
Agenda Day 1
01.00 pm - 02.00 pm

Reception & Flying Lunch

02.00 pm - 02.15 pm

Welcome Address

02.15 pm - 02.45pm

Keynote: "A Strong European Railway for an Ever-Closer Union"

Dr. Marco Kampp, Director International Long-distance Passenger Transport, DB Fernverkehr AG

02.45 pm - 03.45 pm

Session "The Green Deal"

Dr. Mario Tartaglia, Head of FS Research Centre: FS Italiane Group
FS Italiane Group at the Centre of a Sustainable and Integrated Mobility System

Bruno Espinar, Head of Mobility 4.0 and Digital Innovation, RENFE: 
Renfe-as-a-Service to Contribute to a Sustainable Railway Network

Prof. Dr. Christoph Walther, Senior Director Global Research, PTV Group
Rail Infrastructure Investment – the Socio-Economic Perspective

03.45 pm -
04.30 pm

Coffee Break

Rail exhibition: "Models meet decision makers"

04.30 pm - 05.15 pm

Panel Discussion: "Growing Europe together"

Dr. Marco Kampp, DB Fernverkehr

Dr. Mario Tartaglia, FS Italiane Group

Bruno Espinar, RENFE

Prof. Dr. Christoph Walther, PTV Research

05.45 pm -   
07.30 pm

Sightseeing tour with a historical train

Join us for a picturesque ride alongside the river Main

07.30 pm -   
10.00 pm

Dinner at "Cresco"

 
Agenda may be subject to change.
Agenda Day 2
08.30 am - 
09.00 am

Welcome Coffee 

09.00 am - 
09.15 am

Welcome Address

09.15 am - 
11.15 am

Session: "Railway Operations Excellence"

Wolfgang Scherr, Owner and Principal Consultant, Moventes:  
Planning of Effective Railway Services - International Cases

Mats Verschuren, Transport Simulation Engineer, Hardt Hyperloop:  
Modeling Tomorrow's Rails and Tubes

Britta Skerat, Station Design + Heiner Hühnerbein, Head of Planning Architecture, DB Station & Service AG: 
Improving the Customer Experience - Holistic and Customer-Oriented Infrastructure

Hannah Finnegan, Senior Station Capacity Planner, UK Network Rail:  
Station Capacity Assessments

11.15 am - 
11.45 am

Coffee Break

11.45 am -  
01.00 pm

Panel Discussion: "Next Generation Railway Infrastructure"

David Cao, Lead Route Development, Hardt Hyperloop

Dieter Michell-Auli,  VP Global Sales, Deutsche Bahn E.C.O. Group

Hannah Finnegan, Senior Station Capacity Planner, UK Network Rail

01.00 pm - 02.00 pm

Lunch

02.00 pm -   
04.00 pm

Session: "It's all about Rail"

Michał Miszewski, Agata Skrocka, Jacek Zaremba, Centralny Port Komunikacyjny, Warsaw, Poland:  
High Speed Rail in Poland – Passenger Transport Model role in the process of planning Mobility Hubs and Timetabling

Frank Spoerl, Executive Director Internat. Engineering, DB Engineering & Consulting:  
Linking People and Nations – Based on Examples of DB E.C.O. Group

Prof. Miroslav Voznak, Faculty of Electrical Engineering and Computer Science, VSB-Technical University of Ostrava: 
Atlas of Population Mobility in Czechia and its Use Case in Public Transport

Daniele Di Antonio, Daniele Mancuso, Go-Mobility: Project Darwin - A cutting edge Data Lake to enhance the new Trenord paradigm for MaaC (Mobility as a Community) 

 

04.00 pm -   
05.00 pm
Networking with drinks
Agenda may be subject to change.
The conference venue: Spark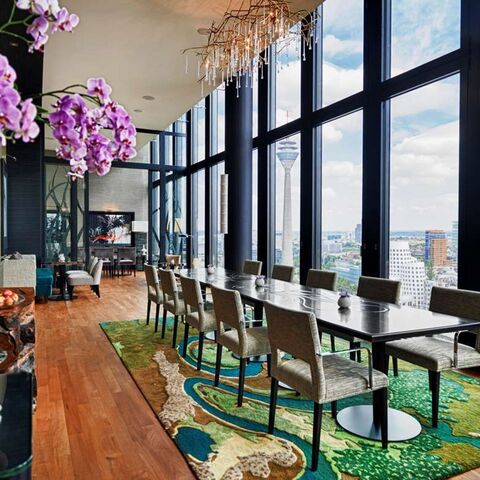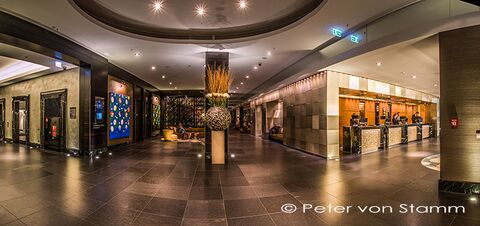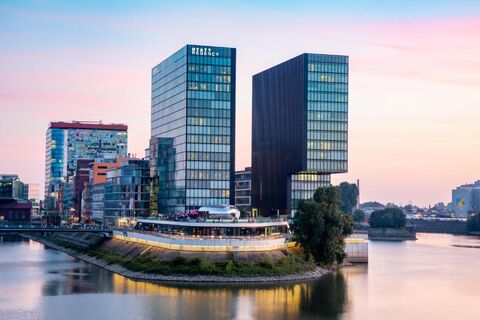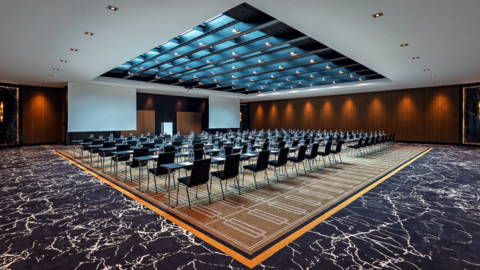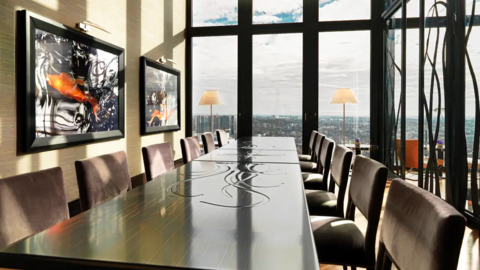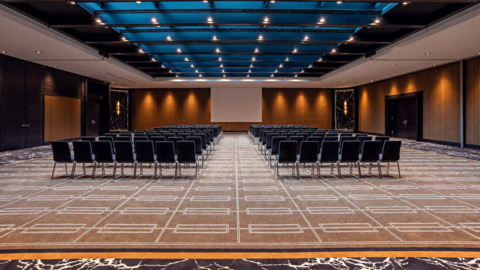 Address
Junghofstrasse 16
60311 Frankfurt
Germany
Website: Spark
Rail and beyond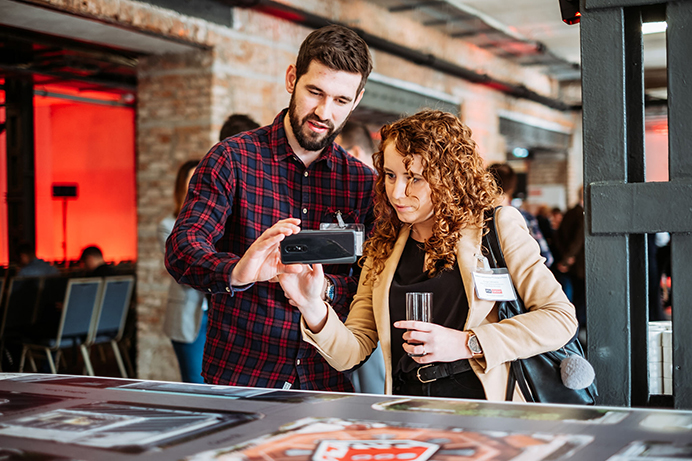 Exhibitor Information
The conference is framed with an exhibition of partners who showcase their work and projects. Are you interested in becoming an exhibitor? Find all necessary information below: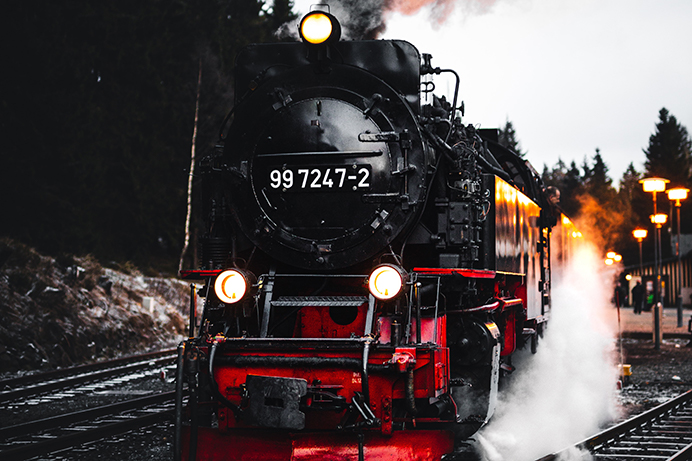 Sightseeing tour with a historical train
Discover Frankfurt from an unusual perspective: we take you on a ride with a historic locomotive. Our guide will make sure to not miss to point out to you the city's highlights while we are rolling.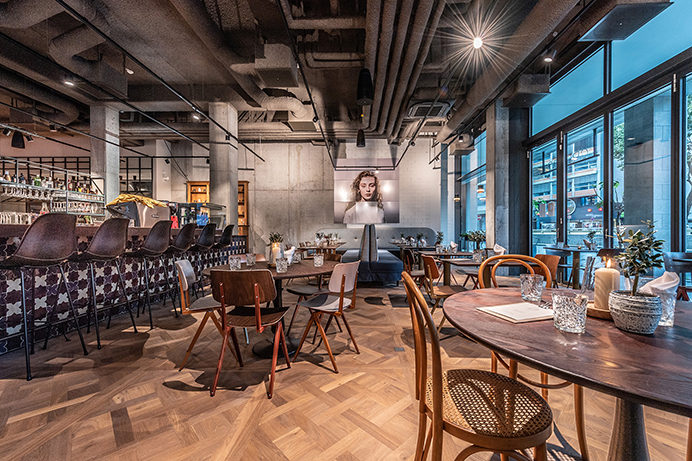 Evening reception at the Cresco
Cresco means »growing« and stands for shared enjoyment. Let's share wonderful moments with food and drinks in this special restaurant in Frankfurt.
Hotel recommendations
You are invited to use the allotment at two nearby hotels. Please submit the code PTV101023 when booking.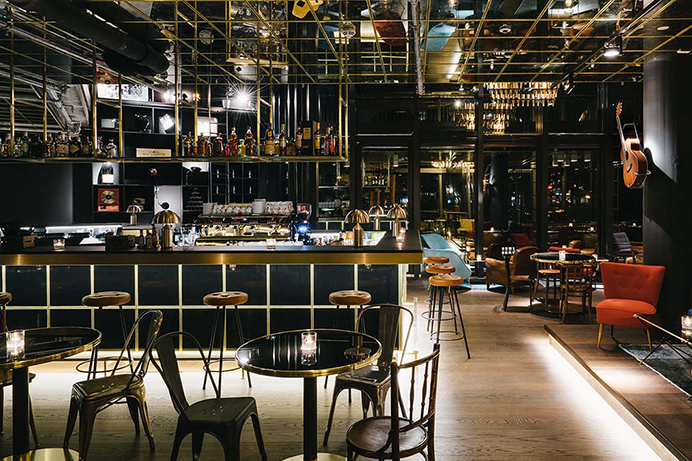 in very close proximity to the event location
"Lovely Room" for one person incl. breakfast: 192€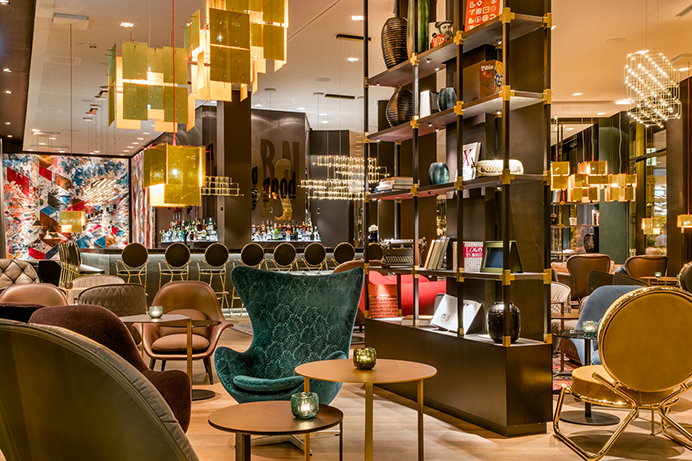 600m to the event location
in close vicinity to the evening venue
Single room 109€ + breakfast 15,90€
Prices & Terms
Prices
Bookings after August, 31st, 2023:
Regular Ticket (2 day package): 950 €
Regular Ticket (1 day only): 550 €
Upon receipt of your registration, an automated confirmation of receipt will be sent to you by e-mail.
Terms and conditions
The prices shown are net and do not include the statutory value-added tax of currently 19%. The participation fee is to be paid in advance. The digital invoice will reach you at the e-mail address you provided in the form. We ask you to transfer the stated amount to the account listed in the invoice.
Right of withdrawal:
If the participant withdraws from the participation, no fees will be charged up to 15 days before the Summit begins. If the participant withdraws between 5 and 14 days before the Summit begins, 20% of the fee is due for payment. Up to 4 days prior to the Summit or no cancellation by the participant, the full fee is due. Please understand that we cannot refund participation fees in case of illness or other operational reasons. Alternatively, a substitute participant can be named.
Book your ticket now and be part of the PTV Rail Summit 2023